Commencement Details
Know Before You Go: Commencement on the National Mall
Click on a topic below to learn more:
National Mall Site Map

  Graduate Seating

  Guest Seating

  Main Stage

  Restrooms
  Water 

  First Aid 
  Reunification Tent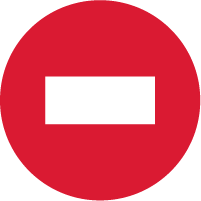 Road Closure 

  Information Tent 

  ADA
CCAS: Columbian College of Arts & Sciences
CPS: College of Professional Studies
ESIA: Elliott School of International Affairs
GSEHD: The Graduate School of Education and Human Development
GWSB: GW School of Business
LAW: GW Law School
SEAS: School of Engineering & Applied Science
SON: School of Nursing
SMHS: School of Medicine & Health Sciences
SPH: Milken Institute School of Public Health
Commencement Welcome Center
Students and guests that need more information about Commencement Week should visit the help desk inside the Commencement Welcome Center located on the first floor of the University Student Center (800 21st Street, NW).  The Commencement Welcome Center will be open:
Wednesday, May 17, 12-4 p.m.
Thursday, May 18, 7 a.m.-5:30 p.m.
Friday, May 19, 7 a.m.-8 p.m.
Saturday, May 20, 7 a.m.-8 p.m.
Sunday, May 21, 7 a.m.-2 p.m.
Graduate Seating
Graduate seating opens at 9:00 am. Graduates must be seated by 10:15 am.  Be prepared to show the QR code from your registration confirmation message when you arrive.  Please note the location of graduate entrances on the map provided.
All students participating in Commencement on the National Mall must wear regalia. A very limited supply of regalia is available for purchase in person at the Campus Store; availability is not guaranteed. Visit the Commencement FAQs page for details on keepsakes.
Graduates who need ADA seating should report to the backstage check-in tent for assistance.
Guest Seating
Electronic tickets with QR codes are required for all guests who will be older than 2 years of age by Commencement Week 2023. Be prepared to show your QR code when you arrive.  If you did not receive one, please contact your graduate; all graduates who registered received QR codes for each of their guests. 
Guest seating is available on a general admission basis.  Please note the location of the guest entrances on the map provided. 
An ADA seating area is reserved for guests who have limited mobility; they may be accompanied by one guest. Commencement staff will be available to escort guests from the drop-off area to the ADA seating section. Visit the Commencement Accessibility webpage for details on ADA Seating and Drop-Off on the National Mall.
Faculty Procession
Faculty who registered to attend Commencement on the National Mall and walk in the academic procession should report to the backstage tent between 8:30 and 9:30 a.m.  Faculty must provide their own regalia.
National Mall Transportation
We encourage you to take the Metro. You can use the yellow, green, orange, blue, and silver lines. The most convenient exit stations for University Commencement on the National Mall are the Smithsonian Metro Station and Federal Triangle Metro Station. Use Metro's trip planner and take travel time into consideration.
Alternative Transportation
There are also various Capital Bikeshare stations around the city, including near our campus and the mall.
Parking is extremely limited. Taxis are available throughout the city.
Livestream
The ceremony can be viewed live at commencement.gwu.edu for those who are unable to attend in-person.
Water Stations
Graduates and guests should bring a reusable water bottle to the ceremony. There are several water stations available at the National Mall Commencement site.
In Case of Emergency
University Commencement is held rain or shine on the National Mall. If an emergency should develop during the ceremony, the U.S. Park Police will declare an emergency. Follow the directions of U.S. Park Police and site staff and proceed to the nearest public building.  If you need assistance, site staff will help you.
The university has a comprehensive alternative plan in place for graduates. 
In the event of a change to Commencement on the National Mall, information will be posted to CampusAdvisories.gwu.edu. Updates and changes will also be communicated via GW Alert (text and email), the GW homepage, GW Information Line at 202-994-5050, and on social media (Twitter and Facebook).
Prohibited Items
The following items are prohibited on the National Mall:
Alcoholic Beverages
Aerosols
Ammunition
Balloons
Explosives
Firearms
Fireworks
Glass containers
Laser Pointers
Mace/Pepper Spray
Structures (folding tables, chairs, tents, etc.)
Supports for signs
Unmanned Aerial System (Drones, Remote Control Aircraft)
Weapons of Any Kind
Any other item determined to be a potential hazard
In the event of inclement weather, umbrellas are allowed only outside of the guest seating area. We suggest that guests in the seating area bring ponchos or other wearable rain gear instead. 
Packages are permissible, but subject to inspection.
Share Your Day
Capture and share moments from Commencement on the National Mall and other graduation events! Be sure to use the hashtags #GWCommencement #GWCommencement2023 #RaiseHigh and #OnlyatGW. Tag GW on Instagram @gwuniversity, on Twitter @GWtweets, or on Facebook at the George Washington University.
More Resources